PATREON
Soutenez mes créations en donnant de petits montants à chaque nouvelle production de vidéo, musique ou dessin pour que je puisse manger, payer le loyer et la connec à Internet, et partager des créations de haute qualité.  Merci à tous ceux qui me soutiendront ! MERCI MERCI PEACE
(EYR) a 3 Mécènes !
14$ (11€) par semaine
Niveau 1 : 200€ par semaine
6%
ALLER SUR PATREON !
PATREON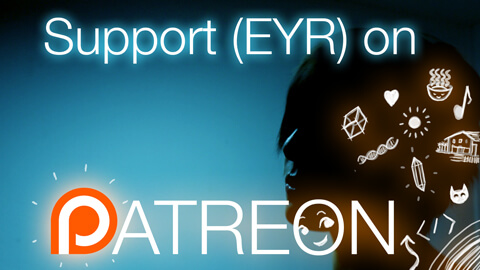 Become my Patron on Patreon ! Support my multimedia art by donating small amount regularly so I can afford food, pay for rent, and make high quality creations ! Thanks to all strange supporters that will tip me ! THANKS THANKS PEACE
(EYR) has 3 Patrons !
14$ (11€) per week
Level 1 : 260$ per week
6%
GO TO PATREON !