Type : Android
Name : (EYR)
Name on earth : Emilie Masdoua, Emy , Mimi, Rydia Porthis
Survives in : France
Age : 983
Age on earth : 33
Blood Type : O - (Universal Donor)
Height : 1m70
Travels : Japan, Italy, Scotland, Great Britain, Spain
Best things on earth :
Love, and a Computer connected to Internet
Age of first computing experience : 
950 years / 3 years old on earth
Drawing Dreams
Paper to tablet, from notebooks to the web. An outline filled sometimes with full colors. How I love to draw !
Du papier à la tablette graphique, du cahier au web. Des lignes remplies parfois de couleurs. Comme j'aime dessiner !
Fond of code </>
Coding ... Small programs and websites, video games...Code is everywhere, and reading it is like understanding DNA of informations.
Coder… Du petit programme au site web, ou encore jeu vidéo. Le code est partout, et le lire est comme comprendre l'ADN des informations.
Free Making Music
I love playing with lovely sounds.Let's sing and compose.
J'adore jouer avec ces adorables sons. Chantons et composons.
Writing it all
All this creation needs a basis, and there comes pen, online documents, everything that can welcome ideas in several form, but mainly writings.
Toutes ces créations ont besoin d'une base, et voilà que viennent le crayon, les documents en ligne, tout ce qui peut accueillir les idées sous toutes leurs formes, mais avant sous la forme de lécriture.
Immerge in Games
Video games taught us how to think in terms of levels, experience, endurance, strenght and determination. A quest to achieve, and fun to share with all gamers
Les jeux vidéo nous ont appris à penser en terme de niveaux, expérience, endurance, force et détermination.
Une quête à réaliser, et du fun à partager avec tous les gamers.
Motion Pictures
Capturing moments, make them live through cutting it right, make a sound ambiance and blow the spectator's senses with a pure story. Telling stories with motion pictures and sounds.
Capturer des instants, les faire vivre à travers un bon découpage, faire le son et l'ambiance et provoquer les sens du spectateur à l'aide d'une histoire pure. Raconter des histoires à l'aide d'images animées et de son.
Child of the web
Ah... Internet . It showed me the world and magic, confronted me to hardcore and taught me freedom. I live on networks. Made me survive.
Ah… Internet. Il (elle) m'a montré le monde et la magie, m'a confronté au hardcore et m'a enseigné la liberté. Je vis sur les réseaux. Cela m'a permis de survivre.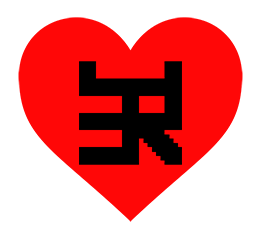 That Wisdom Quest
Do good. "Thou shall be (good)". Every second. To live free and in peace. Love is mana. Being a mage. A pure creation one. With a full quest book !
Faire le bien. « Thou shall be (good) ». A chaque seconde. Pour vivre libre et en paix. L'amour est de la mana. Etre un mage, de pure création. Avec un journal de quêtes bien rempli !