On a pas pu fêter l'annif des deux ans sans config, voilà donc les premiers supporters de la 3eme saison du stream !
Le multistream sur Youtube Twitch et Periscope en même temps fonctionne : ça vaut bien une danse de la victoire !
J'aime beaucoup le piège qui éjecte au début ahaha
Review de la premiere heure de jeu en toute souplesse et dans la bonne humeur
Merci pour les encouragements tout au long du live de la création de la Strange Card
Disponible sur le shop : https://www.eyrart.com/shop/strange-card/
Super Roleplay sur TheForest en compagnie de la #teamstrange ahah
One winged angel Final Fantasy VII shitty fluted, harped and bagpiped in Shroud of the Avatar
Tonton Kebole veille à ce que l'on se nourisse avec gourmandise dès le matin
Premiers coups de stylet sur la Strange Card
Disponible dans le shop : https://www.eyrart.com/shop/strange-card/
Toujours se donner les moyens de réaliser ce que l'on désire
Merci @Eninlow pour la ram… -`ღ´-
Made the survival easier again #gratitude
Merci encore à toi @Eninlow pour ton ÉNORME soutien de ce mois ci et encore aujourd'hui, le fun et les games en rp !
On se fera des games sous Dead by Daylight bro ! #staystrange
Merci pour le live c'est super de modifier le site en live ! Merci @Kyreelle pour ton host ! A demain !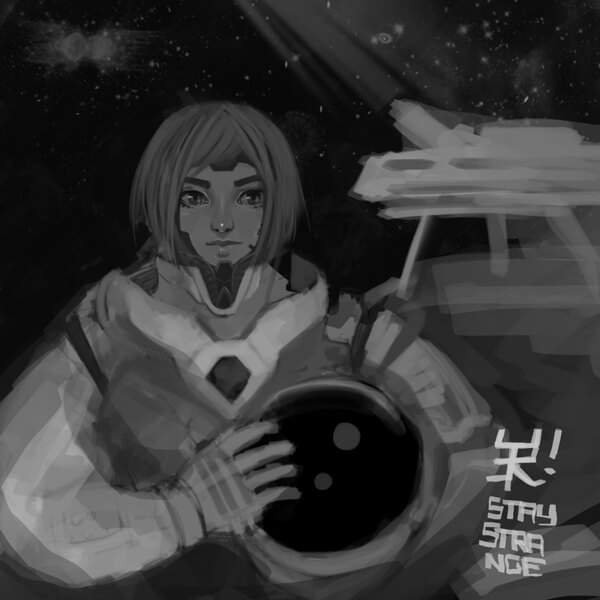 Merci pour le live, 2h de uptime on a dessiné une astronaute, le dessin n'est pas encore fini 🙂 À demain en live ! ଘ(੭*ˊᵕˋ)੭* ̀ˋ #staystrange
One winged angel from Final Fantasy VII played with harp in Shroud of the Avatar
Merci Eninlow pour le soutient au long de l'aventure !
Tout premiers coups de stylet du pêcheur déssiné en live creative
Merci pour le live de cette nuit et joyeux Followversaire à Orion ! -`ღ´- à demain en #stream #staystrange
Kaos avait la chance d'avoir un supporter dévoué 🙂 le gouverneur m'a même offert un item pourla performance !
Quand Nawk t'envoie du love entre deux snaps 🙂 GG pour les SUBS mec 🙂 On va gamer on s'amusera vieux kinder ! La chaîne Twitch de Nawk : https://www.twitch.tv/nawk67
Une soiree de folie pendant laquelle la TeamStrange et les tops donateurs sont devenus légendaires sur le live
Gratitude infinie !
Eninlow pousuit les cadeaux de cette soirée folle de cadeaux du 6 octobre 2016 #teamstrange
Merci kebole pour ton soutien énorme, gâce à toi les photos et vidéos seront meilleurs ! #teamstrange
Un cadeau cosmique et une surprise immense de la part de Kebole, qui m'a offert mon boitier le jour où nous l'avons selectionné pour la wishlist ! Merci Bro ! #teamstrange
Les mutants sont fins et delicats, et la population des cavernes hospitalière dans The Forest
Eninlow est le premier de tous les temps à m'avoir offert un cadeau de la wishlist sur le stream 03
Le petit moment kawaii et total childish sur Terraria LOL